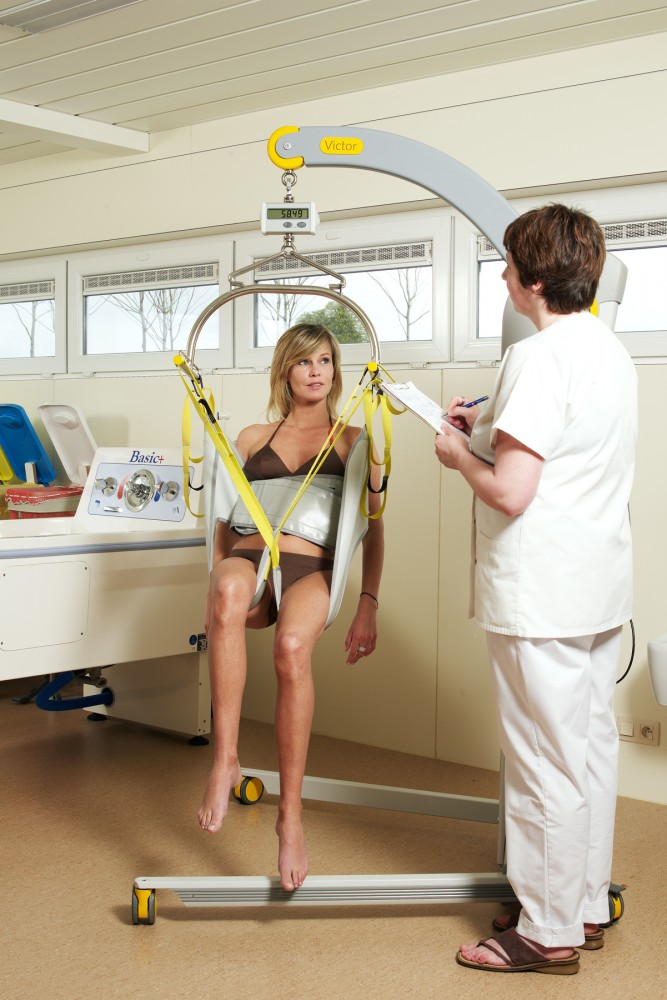 Digital scale
Weighing and lifting in a single operation
You can weigh and lift in a single operation.
Usable in all situations: can be used with every Handi-Move hoist system.
Compact and light.Weighs accurately to 0.1 kg.
Available separately.
Can be removed after each use, or may be left suspended from the hoist system.
User-friendly.
The scales switch off automatically when not in use to reduce battery consumption.Complies with Class I or Class III.
Digital scale
Weighing and lifting in a single operation