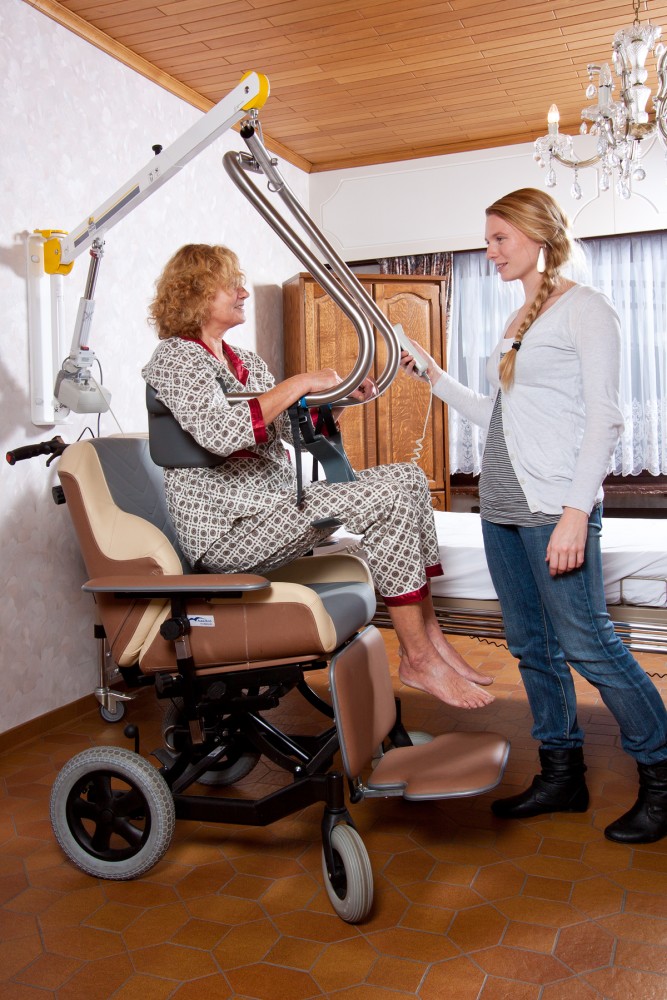 A versatile solution for many situations
Economical
Easy installation
Operates from the AC mains
Built-in safety mechanism
Mobile, easy to remove and re-use
Rotating range 180°
Accommodates both the SureHands Body Support and conventional slings.
Wall lift
The outreach of the arm can be adjusted continuously and ensures an adequate lifting range. If the wall is not strong enough, the lift can also be fitted to a post between the floor and the ceiling. The same wall lift can be used in different rooms.
Wall lift with the assistance of a caregiver
With the wall lift one caregiver can put a person with limited mobility from the wheelchair into the bed, the bath, the toilet, ...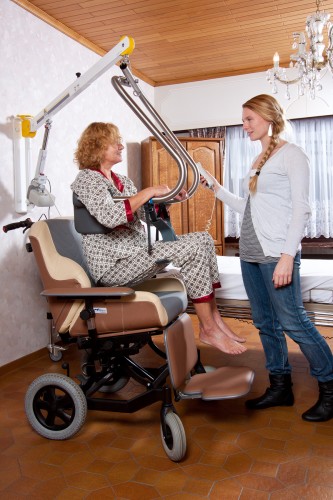 Multiple mounting options
The wall lift is easy to install. Existing homes often have technical limitations whereby certain lift solutions require modifications. This is not the case for the wall lift as it can literally be mounted anywhere. If the wall or partition is not strong enough, Handi-Move will install a post.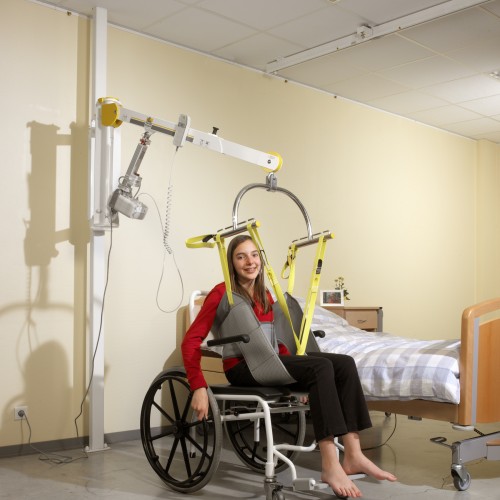 No modifications to your home
Is your bath not accessible underneath with a mobile lift? Is your ceiling too low or not strong enough for a rail system? In order to use the wall lift, no modifications are required to your home. Everything remains as it is.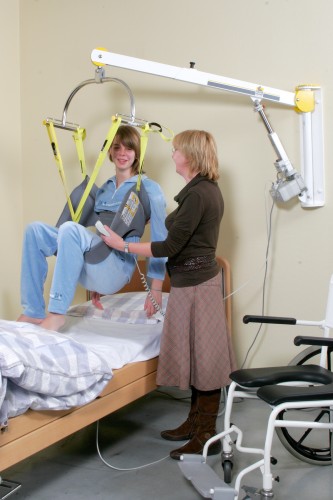 Economical and multi functional
As the wall lift can be used in different places, it offers an economical solution. One boom arm can be used in, for example, the bathroom, bedroom or other areas. The wall lift may be installed between the bath and toilet, making them both accessible in a single move. The wall lift can be used with the spreader bar or sling.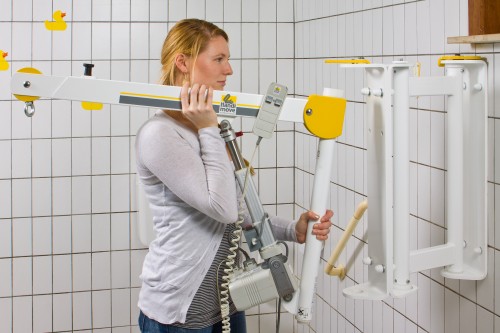 Adequate lifting range
The wall lift has a 180° rotating range, an extendible boom arm and an adequate lifting range. The extension further increases flexibility and the lifting range.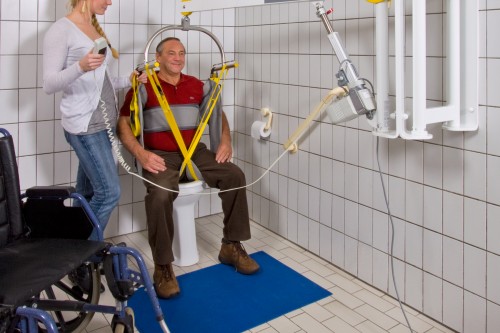 Safe and reliable
The wall lift has a built-in safety mechanism. The emergency down feature enables the boom arm to be lowered at all times. In addition, the manual control is waterproof. The wall lift operates from AC mains and has an emergency stop.