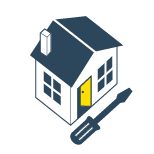 Your Handi-Move representative can help you with his experience to adapt your home in the best way possible. Our advice is free.
No changes to your home
Most conventional doorways do not need to be modified making the portable motor a good choice when door headers cannot be removed.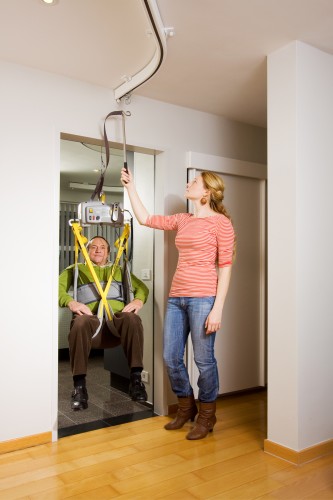 Adaptations to your home are not usually required
In most circumstances, adaptations are not required when implementing a Handi-Move lifting system. Should this be the case after all, or if you are considering a new-build home, our advisors, engineers and installers will be more than happy to assist you with their expertise.
It is advisable to contact Handi-Move at the start of the project. If certain requirements are not taken into account, the options with regard to lifting solutions will be more limited or complex.
Our 3 main areas of advice given: analysis, proposal solution, points of attention and supporting the customer, architect and/or contractor(s).
Architects and contractors
An extensive information folder is ready for you. Please contact us.