Schools and day treatment programs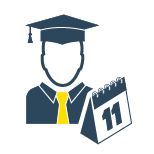 Toileting and hygiene are the most common reasons for transferring students with disabilities in public and private school settings. Handi-Move has great experience providing solutions for the tight bathroom spaces often found in schools.
In the gymnasium
All Handi-Move systems will lower the user to the floor mats in the gymnasium.