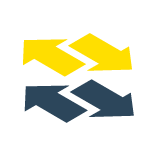 Would you like to be transferred from your wheelchair into the jacuzzi? Or to your mobilhome? To your sofa? On the treatment table? In the shower, on the toiletseat? Change wheelchairs? Travel by car? Handi-Move has a solution for each and every transfer.
Showerbath
With a Handi-Move lift, e.g. a mobile lift and a rollboard, you can easily put your patient on the showerbath.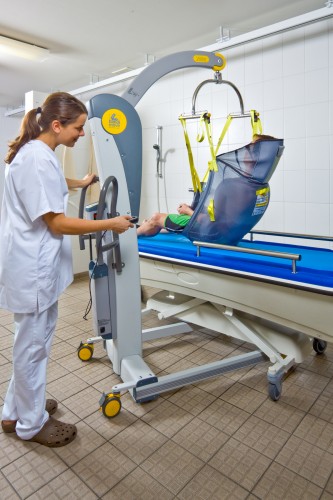 Jacuzzis now also accessible for people with reduced mobility
Increasingly more people have a private jacuzzi in their own wellness room, on a terrace or in the garden. Handi-Move now also provides access to jacuzzis for people with reduced mobility. A Handi-Move advisor assesses and analyses the requirements and the practical and technical aspects of the situation together with the client at his home. Using a mobile hoist system, the Wall Lift or rail system with motor, the user will be able to transfer from the wheelchair to the jacuzzi. Handi-Move offers flexible solutions in specific situations. Tailored solutions are available if a standard product doesn't meet the requirements.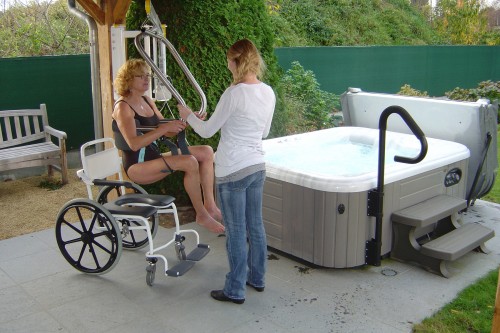 In the gymnasium
All Handi-Move systems will lower the user to the floor mats in the gymnasium.