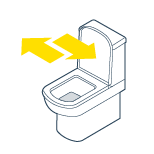 If your physical limitations do not prevent it, you can use a ceiling motor with a body support to go to the toilet on your own.
Ideal for the toilet
A SureHands® Body Support is helpful for toileting independently because the fully unencumbered bottom and back region allows for easy access to clothing.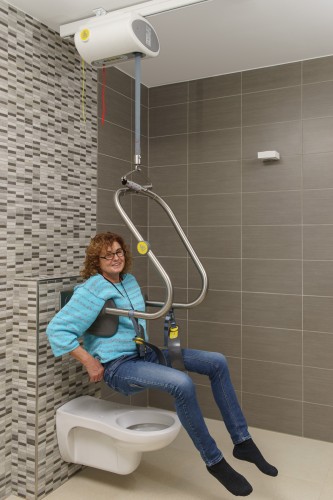 To the toilet with the assistance of a caregiver.
Handi-Move offers several solutions to put you on the toilet with the assistance of a caregiver - with minimal effort. It is possible with all Handi-Move Lift & Care systems, e.g. the Handi-Move mobile lifters and wall lifts combined with a Handi-Move sling.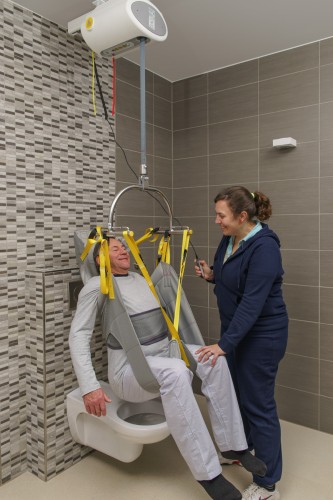 Hygiene Sling
The Hygiene Sling is suitable for all transfers and ideal for toileting. Sometimes referred to as a toileting sling, this model is especially designed with the bottom and lower back open to make toileting possible while in the security of a sling. This opening allows access so the clothing can be removed while the user is supported by the sling.