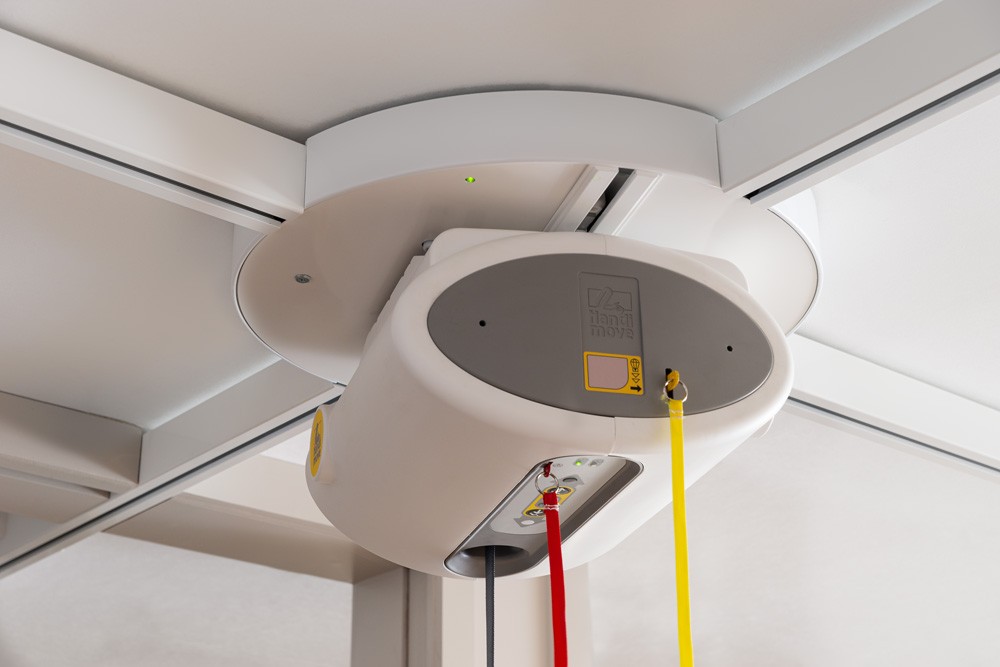 Turntable
Smooth four-way transfers
The turntable allows a ceiling track system with a fixed motor to move in four directions. Access several rooms and reach different locations with one system.
Go where transfers are needed, the bed, toilet, bathtub, shower, change table, or recliner.
Ideal for small spaces requiring access to multiple transfer locations.
Wireless remote control version is available.
No separate power supply is required, the turntable is powered by the ceiling motor batteries.
Rail profile allows the system to be installed flush to the ceiling in some situations.