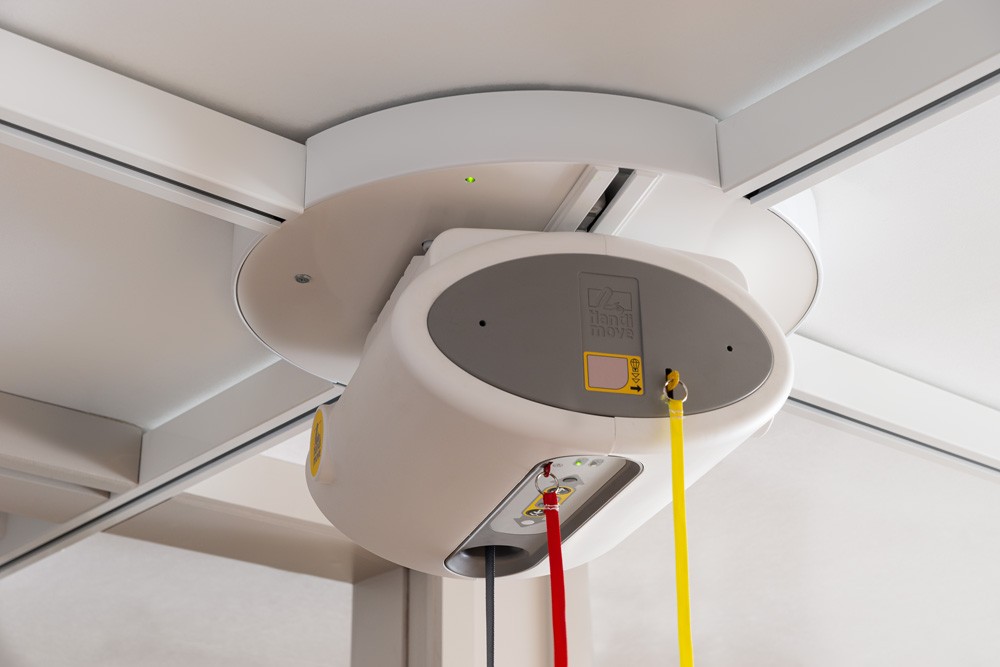 Turntable
Smooth four-way transfers
The turntable allows the motor fixed to the ceiling to be moved in four directions, in order to move around in several rooms. Or to reach different transfer positions , such as toilet, bathtub and treatment table in a single room.
Ideal for changing direction in small spaces.
Optional wireless remote control.
No separate power supply required (works on ceiling motor batteries).
Possibility to integrate in a false ceiling.