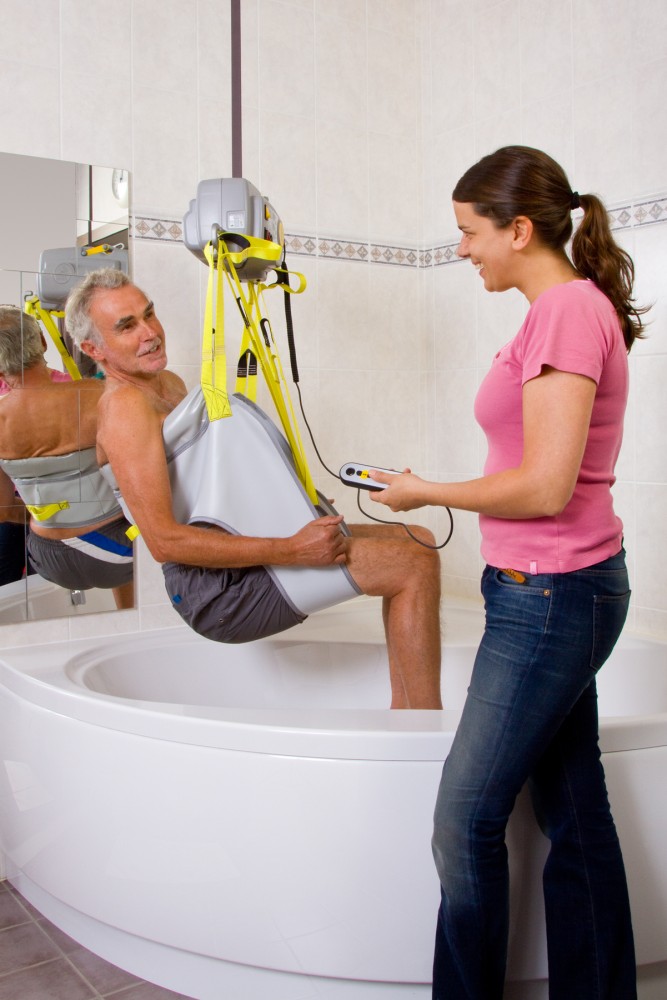 Hygiene - bathing sling
For transfers to and from the bath
The bottom and lower back remain free thanks to the large opening.
Ideal for intimate care.
Includes a waist belt with Velcro closure for added safety and support.
Easy to fit.
With or without head support.
Made from plastic.
Easy to clean and/or dry after use.
Hygiene - bathing sling
The shape of the bathing sling is identical to that of the hygiene sling – only the material is different.
The bathing sling is made of maintenance-friendly, latexfree, slip-proof, synthetic material that can be easily wiped dry. The bathing sling can be used dry as an alternative to the hygiene sling. A version with head support is also available for the bathing sling.