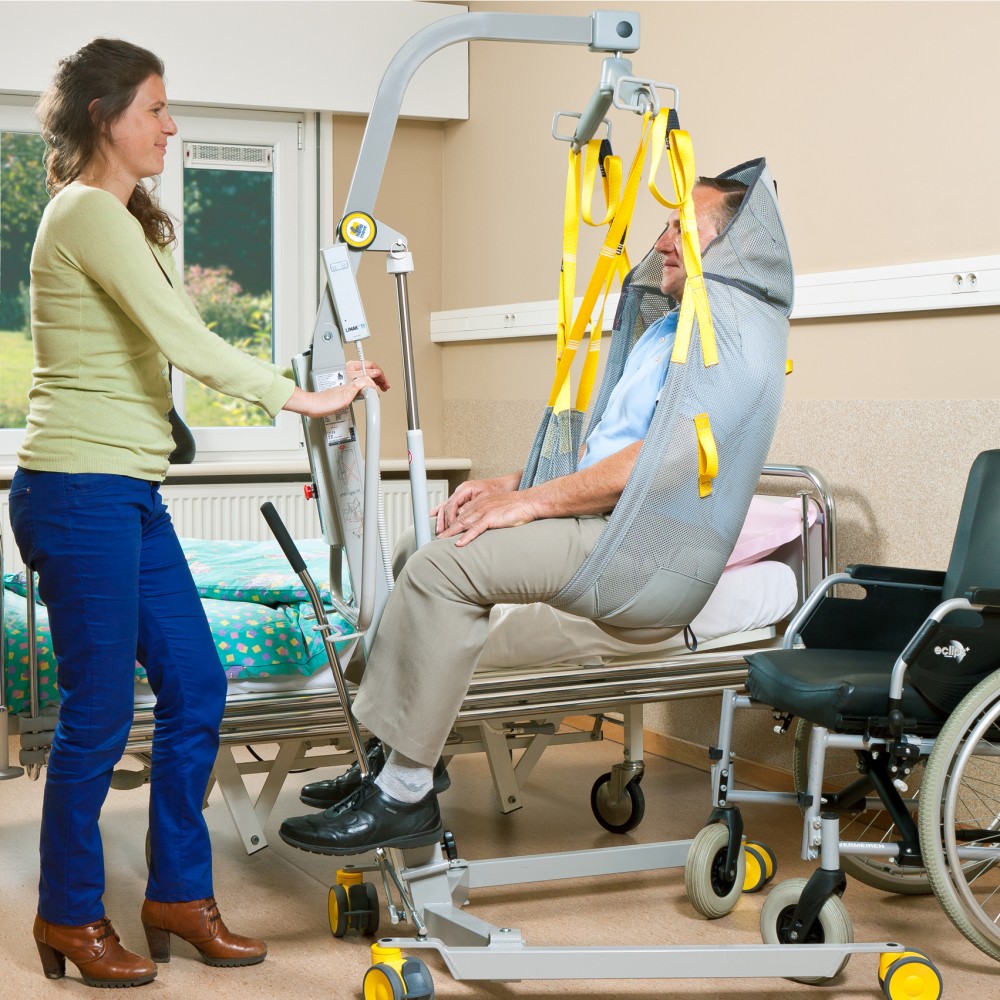 Standard/contour sling
Provides complete support, which makes it suitable for all users
The bottom remains free.
Variety of options available to meet individual needs.
With or without head support.
Standard/contour sling
The standard/contour sling is for universal use. It fully supports the body and has a cut-out for toileting. The sling is attached to the four point spreader bar with four loops. The padded legs feel soft and offer ideal support at the same time. Positioning handles are sewn at into the back of all our slings. The standard/contour sling is available with or without a crescent shaped head support. When more targeted head support is required, the six strap models are ideal.
3

Versions
Standard sling without head support
Universal use
Seat remains free from the coccyx
Padded thigh flaps for comfort
Can be used with a 2 or 4 point spreader bar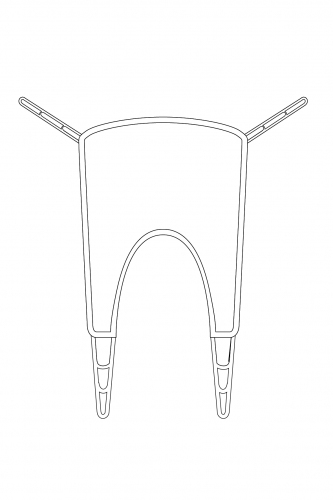 Standard sling with head support
Universal use
Moon shaped head support
Seat remains free from the coccyx
Padded thigh flaps for comfort
Can be used with a 2 or 4 point spreader bar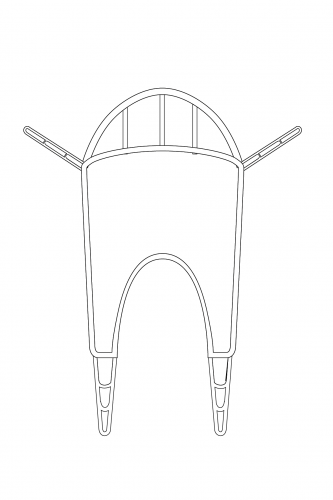 Standard sling with head support and loops
Universal use
Extra loops at the head support for added support
Seat remains free from the coccyx
Moon shaped head support
Padded thigh flaps for comfort
Can be used with a 2 or 4 point spreader bar