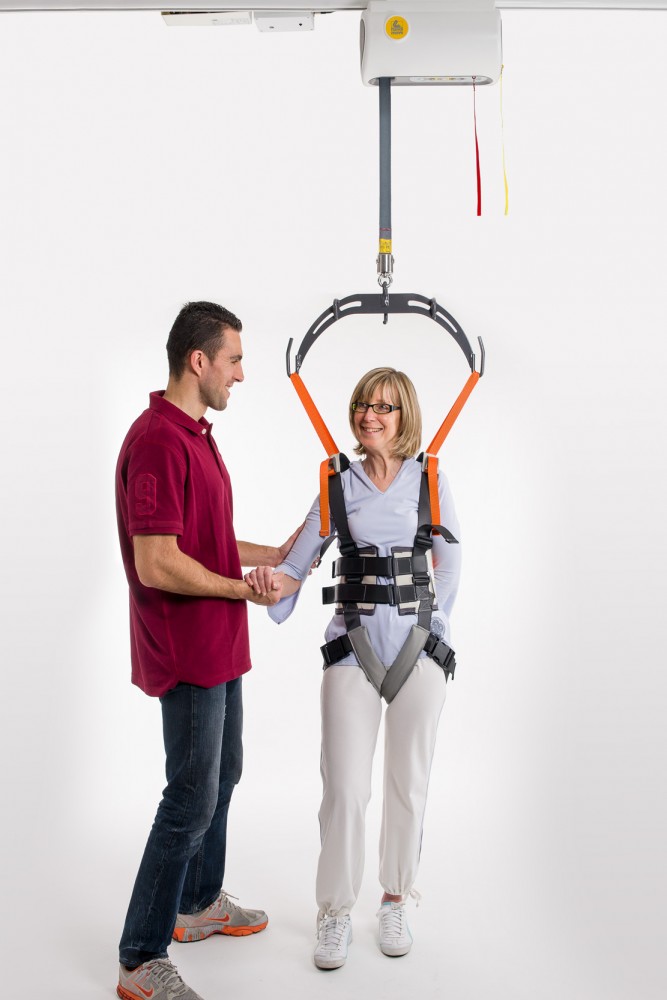 Walking harness
Support during rehabilitation
Relieves body weight.
Prevents falling.
Can be adjusted to suit the user's physique.
Available in S,M and L
Walking harness
The ability to adjust this harness with numerous belts and buckles makes it an ideal tool for properly supporting the shoulders, stomach, chest and legs during gait training and ambulation. The safety strap further supports the user if fatigue is a problem during training.
How to choose the right type of sling?
Rely on the Handi-Move trusted adviser. Discuss where transfers will be made, any special requirements, and all sizing considerations. The appropriate sling benefits the end user and the caregivers.

Durable, dependable slings : focus on safety and quality
Handi-Move subjects the slings to extreme testing to ensure quality and safety. The slings undergo 30,000 test cycles in specially designed equipment to test endurance and quality.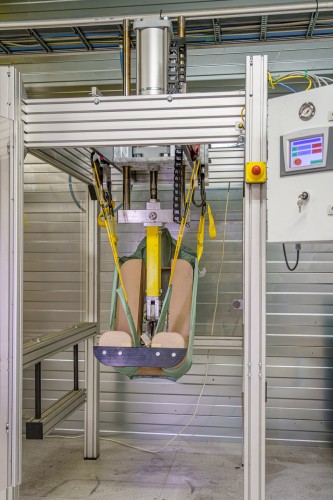 Tailor-made slings
A sling can be customized to accommodate the end user needs.
Change the material, adjust the straps, modify the closures.
The Handi-Move representative will assist to create a personal design to work safely and accomplish the goals.