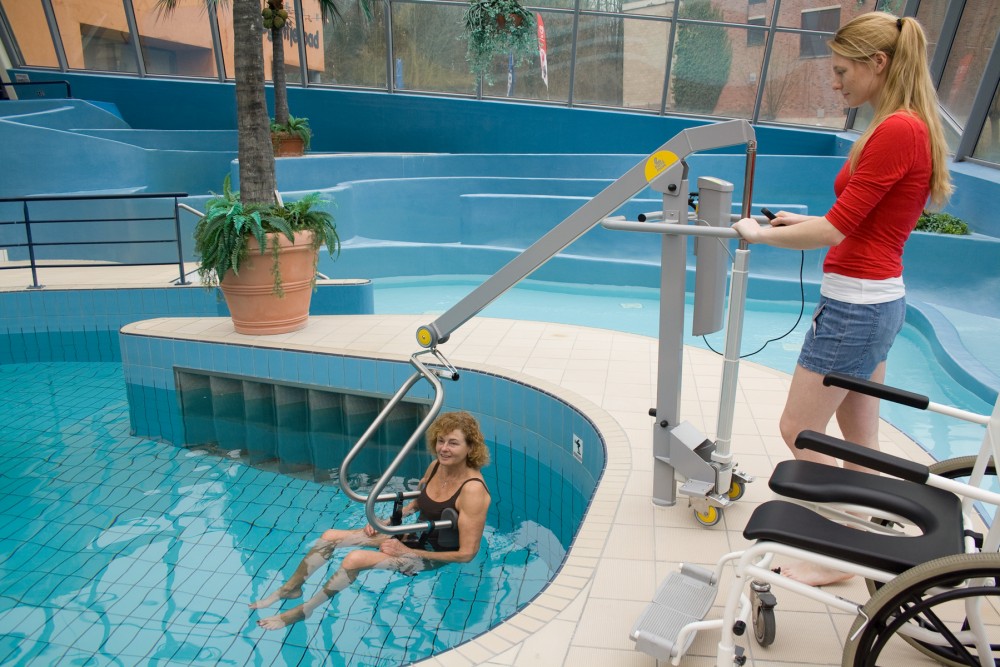 Move directly from your wheelchair to the pool
Folds up easily
Compact, convenient mobile operation with four castors
Made from sturdy stainless steel
Fully safe close to the water
Operates from rechargeable batteries
Emergency stop button halts all motion of the lifting arm
In one smooth motion to the water without physical exertion
With the mobile pool lift, it is a small step from wheelchair to pool. The lifting system brings the user to the water in one smooth motion without physical exertion. One attendant is sufficient. The electromechanical lifting system works on rechargeable batteries. After use, you can neatly store it again.
User friendly
The Handi-Move pool lift is compact, ergonomically designed and easily transportable on its four wheels.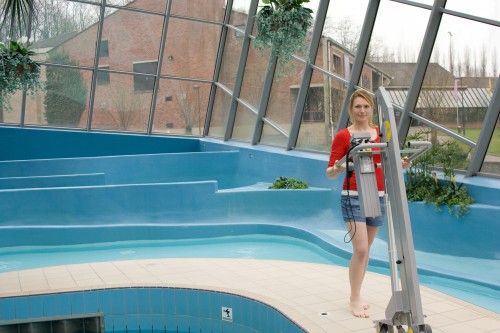 Quick to set up
Roll the pool lift to one of the sockets at the edge of the swimming pool.Center over the socket and press the button to engage and raise the arm to the desired height. Attach the desired Handi-Move accessory and lift the user. Manually rotate the arm over the swimming pool and lower the user into the water with the press of a button.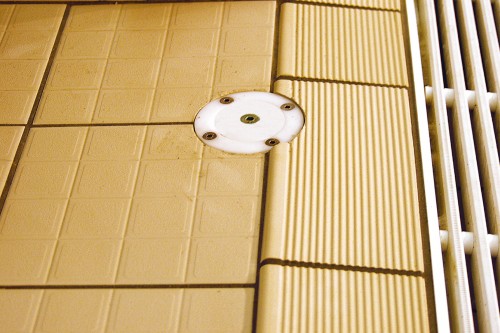 Safe in and around the water
The mobile motorized Handi-Move pool lift is made of sturdy stainless steel, and yet lightweight. Because it operates on batteries and utilizes a waterproof handcontrol, it is safe to use around the water.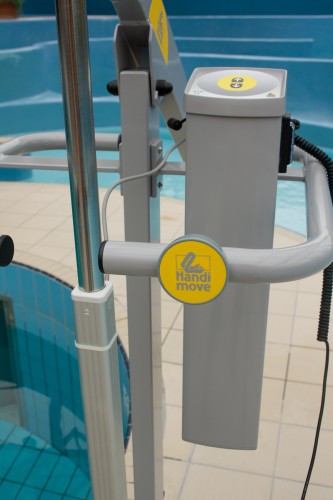 Great mobility
Because it is easy to engage and disengage from the socket and easy to roll away when not in use, it never needs to block the perimeter of the pool when not in use. The lifting arm is perfectly flexible with a swivel range of 360°.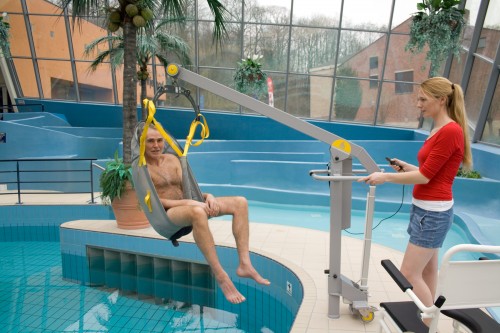 Mobile Pool Lift with the assistance of a caregiver
Handi-Move's mobile pool lift is the perfect solution for swimming pools in schools. Installing it is easy, after use it can be stored away and there are no tripping hazards.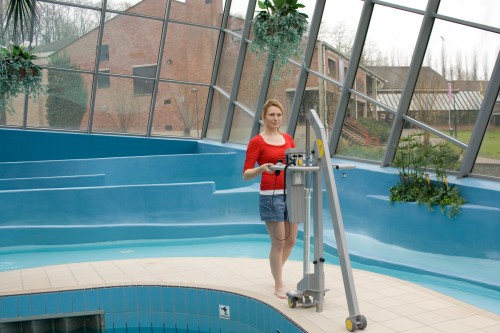 Different body support systems
Different types of body supports can be chosen.
A pool lift chair, the Handi-Move Body Support, or a sling.